Big Time Gaming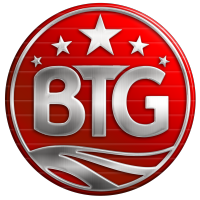 TOP 1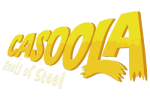 Casoola Casino
Payments





+1
2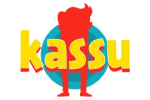 Kassu Casino
100% Up To £100 + 300 Free Spins
Payments





+1
3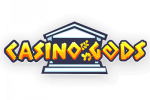 Casino Gods
100% Up To £100 + 300 Free Spins
Payments





+1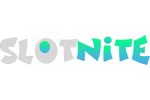 Bonus
Payments







+3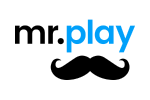 Bonus
100% Up To £200 + 100 Free Spins
Payments








+4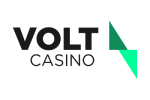 Bonus
Payments






+2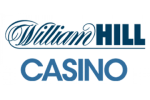 Bonus
Payments






+2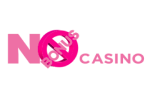 Bonus
Payments








+4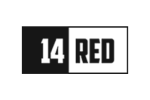 Bonus
up to 200% match and 50 free spins
Payments









+5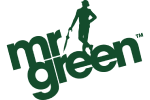 Bonus
100% Up To £50 + 50 Free Spins
Payments





+1
Big Time Gaming Online Casinos Available For UK Punters
Big Time Gaming is an Australian slots design studio that operates at the forefront of the global online gambling industry. Over the past 3 years, they have changed the landscape of the slots world thanks to their Megaways™ game engine and their amazing, high variance slots.
One of the things that BTG slots are renowned for is giving players the opportunities of stacking up large numbers of free spins in their games' bonus rounds, backed with substantial multipliers and lots of other exciting features. When everything comes together, the payouts are high.
The Countries In Which BTG Casinos Operate
You can play at 157 Big Time Gaming online casinos all over the world. The jurisdictions that these casino's licences cover include the Åland islands, British Columbia, Curaçao, Denmark, Gibraltar, Ireland, Isle of Man, Malta, Sweden, and the UK. One notable exception is the United States.
As well as being available in many countries worldwide, between them, and in addition to English, BTG casinos communicate in over twenty different languages, including Chinese, Japanese, and Russian. The BTG online casino experience is maximized for the widest audience.
Players looking to experience Megaways slots for the first time have a wide range of casinos to choose from, none better than the Big Time Gaming casinos UK Gambling Commission licensed and regulated. When it comes to safe online gambling, a UKGC license means trusted security.
What Makes BTG Slots Stand Out From The Crowd?
The key feature of any BTG casino and the BTG video slots it offers is undoubtedly Megaways technology. It first appeared on the slots scene in 2015 in a BTG video slot entitled "Dragon Born." It caused big ripples of appreciation, but it wasn't until 2016 and the launching of the "Bonanza" slot that Megaways really took off. It changed the face of online slot machines forever. So, what is Megaways?
Aside from the Megaways engine, BTG slot games are popular because they are loaded with special features. They include free spins with no limit win multipliers, and cascading reels. Excellent graphic design is incorporated into all of their games to heighten the player experience.
How Megaways Technology Works
The best way to describe Megaways is that it is a random reel modifier. When the reels are motion, it changes the number of symbols that appear at the end of the spin. The result is that it creates tens or hundreds of thousands of potentially winning permutations.
Although it might sound complicated it is quite straightforward. A typical Meaways slot has 6 reels with up to 7 symbols appearing in the grid. The appearance is governed randomly by the Megaways mechanic. It can create up to 117,649 ways to win on any spin.
The more recent Megaways Big Time Gaming slots create even more permutations. White Rabbit generates 248,832 winning combinations, and Holy Diver rattles up an impressive 586,971.
The Top-5 most Popular Games By Big Time Gaming
Given the enormous popularity of Megaways games, it comes as no surprise that it is this technology that sits behind BTG's top-5 games. The games are:
Bonanza Megaways
The first Megaways based slot to be unleashed on the world. The game is themed around gold mining. With first-class graphics and a free spins bonus feature carrying unlimited win multipliers, there is no limit on the prize money up for offer on this slot. It's a classic.
Who Wants To Be a Millionaire?
A lot of slots themed on TV shows tend to be disappointing. However, Who Wants to be a Millionaire isn't one of them. Chris Tarrant fans will appreciate the Hot Heat Free Spins Gamble feature where they get the opportunity to win 50,000 times their stake money.
Holy Diver
The title might sound a bit strange, but the game itself is highly innovative. This slot takes its cue from the old Nintendo video game era as the animated hero breaks open the treasure chest sending flaming wilds cascading across the reels. The more diamonds the hero collects, the higher the player's prize money. There are over half a million ways to win.
The Final Countdown
The theme of this slot is a mixture of the classic 80's rock anthem and rocket launches. But it works. With a 6×4 grid, you get 4,096 ways to win, and if you strike it lucky, you get to multiply your stake money by 36,000 to claim a very nice jackpot. With an RTP of 96.65%,  this game deserves its place in the BTG top-5.
Book Of Gods
You can't get a top-5 listing without an Egyptian themed slot cropping up, and so it does with BTG's Book of Gods slot. This game features a free slots round with a difference. You get the chance to buy it instead of waiting for it to turn up, and the price varies, so you have to keep your eyes on the Feature Drop button. Whereas most BTG slots are high variance, Book of Gods is low, meaning you can have a more relaxing time trying it out.
The Latest Games From Big Time Gaming
For a relatively small company, BTG is a prolific producer of top games, and here are the latest Big Time Gaming slots to emerge.
Survivor Maegaways – launched April 2020
Star Custers Megaclusters – June 2020
Slot Vegas Megasquads – launched in August 2020
Luck Streak MK2 – scheduled for launch September 2020
The thing that keeps punters scouring casinos with Big Time Gaming offerings is the innovative approach to all of their games. The Megaways technology allows them so much freedom to come with new ideas and strategies – which is exactly what they do.
Big Time Gaming's New Hybrid – Star Clusters
A lot of players and industry gurus are hailing BTG's Star Clusters Megaclusters as the ultimate online slot. That is a pretty hard tag to live up to, but it has to be said that this game has put a whole new slant on cluster pay slots. Star Clusters is described as a hybrid that should appeal to both cluster and traditional slot players. You can try it out for yourself at any of the best Big Time Gaming casinos.
FAQs
What does Megaways mean?

Megaways is a new technology created by BTG, enabling the symbols on reels to be changed as the reels spin. It creates hundreds of thousands of potentially winning combinations.
Which casinos offer slots by BTG?

To check out all of the casinos offering slots from BTG, visit the Big Time Gaming website where you will find 51 casinos listed.
Do any BTG slots have a free spin offers?

Yes, many BTG slots have free spin offers. To find one that suits you, check out the new Big Time Gaming casinos. Newer casinos are always hungry for new players and often run the best deals.